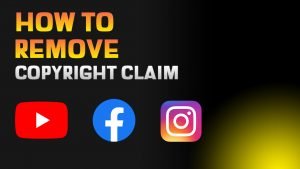 Hi guys!
What's up?
As you know, YouTube content ID, as well as Instagram and Facebook system is not perfect! Sometimes my subscribers get fake copyright claims.
I've created a brief instruction on how to get rid of these claims easily.
But I'd like to point something out! All music on channel "Infraction No Copyright Music" and inaudio.org belongs to me (Infraction), MOKKA and RaspberryMusic. We give permission to use our music in your videos. You can monetize the videos in which you use our tracks. Therefore, if you have ever received a copyright claim, it is either a mistake or a fraud. You can dispute it and return the monetization back. We give permission to use it, as the only owners of this music.
Removing Facebook claim:
1. Go to Creator Studio.
2. Select "Notifications"
3. Select "Updates" and "Your video is partially muted in some countries"
4. Click "Restore Audio"
5. Click "Restore Audio" in the next window.
After that, Facebook will return the music to your video.
Visual step-by-step instructions:

Removing Instagram claim:
1. Go to "Activity" (heart icon) in the Instagram app.
2. Select the video blocking alert "Video Blocked. Some people can't view your video because etc…"
3. Click "Appeal" in "Notice section"
4. Enter your electronic signature, choose the "I agree" checkbox and click "Appeal"
After some time, you will receive an email from Instagram stating that your video has been re-published.
Instagram will return your video.
Visual step-by-step instructions:
Removing YouTube claim.
1. Visit "Content" section in the creative studio of your youtube channel.
2. Find the video for which you received a claim.
3. Move the mouse over the "Copyright Claim" and click "See details"
4. Click "Select Action" and "Dispute"
5. Select "My dispute isn't based on any of the reasons above. I would still like to dispute this Content ID claim" and press "Continue"
6. Select "License" and click "Continue"
7. Click "I have permission to use the content from the copyright owner" and "Continue"
8. Under "Please include your license information below (required)" write:
"This is a fake copyright claim. I have permission to use this track from the owner – Infraction. Someone seems to have stolen the Infraction track.
Link to video from my channel (Infraction no copyright music):
Copyright holder: Infraction
infraction.business@gmail.com
Please remove this claim."
9. Add a tick and your digital signature. Click "Submit"
10. After a while, you will receive a message from youtube that your monetization has been returned.
Visual step-by-step instructions:
Thank you, guys!