Adding Music to DaVinci Resolve
Adding music to a video can enhance the overall viewing experience and create a desired mood or atmosphere. In this article, we will provide a step-by-step guide on how to add music to your video using DaVinci Resolve, a popular video editing software.
Import the music file into DaVinci Resolve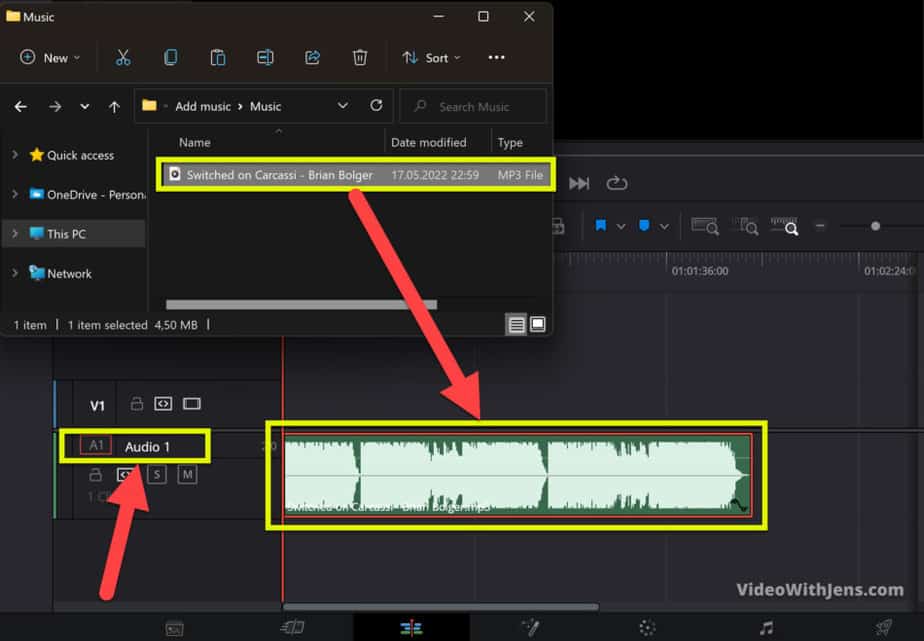 First, open your DaVinci Resolve project and go to the Media page. Click the Import button and select the music file you want to add to your project. The file will be added to the media pool.
Add the music to the timeline
Next, go to the Edit page and select the clip you want to add the music to. Drag the music file from the media pool and drop it onto the timeline. You can adjust the placement and length of the music on the timeline as needed.
Adjust the music's volume and fade in/out
To adjust the music's volume, select the music clip on the timeline and use the Volume control in the Inspector panel on the right. You can also add fade in and fade out effects to the music by using the Fade In and Fade Out controls in the Inspector panel.
Additional information
Some popular audio effects that you can use on music include equalization (EQ), which allows you to adjust the frequencies of the sound; compression, which reduces the dynamic range of the sound; and reverb, which simulates the sound of a particular environment. Experiment with different effects to find the right sound for your video.
Once you are satisfied with how the music sounds in your video, you can proceed to the Deliver page to export your project. In the Export Settings window, select the desired format and resolution for your video. You can also adjust the audio settings, such as the bit rate and sample rate, to achieve the best sound quality.
Conclusion
In conclusion, adding music to a video can greatly enhance its overall impact. By following the steps outlined in this guide, you can easily add music to your video using DaVinci Resolve and create a professional-looking final product. Experiment with different music tracks and audio effects to find the perfect sound for your video.